Beautiful things are for the beautiful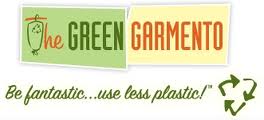 Welcome To Lux Preferred

#1 concierge service providing the ultimate convenience in garment care from Boston, MA to Providence, RI

Call Us Today

617-651-1151

Lux Preferred clients enjoy a vast array of eco friendly garment services

Residential Valet Service: Lux Preferred caters to all your garment needs.  For over 20 years our clients have enjoyed the convenience, discretion and professionalism that our valet service team provides.   Our clients range from business executives to entry level professionals.  We offer free pick up and delivery six days a week. When you set up an account, you recieve one free Green Garmento laundry bag to conveniently store all your dry cleaning items.  We then establish a designated area for pick up.  Billing is very simple, all you need is a major credit card.  Call a Lux Preferred representative today and receive

Free Green Garmento Laundry Bag

Office Valet Service: Every type of business can take advantage of our Lux Preferred valet services no matter how big or small. We service law offices, real estate firms, financial institutions and luxury condominiums.  Lux Preferred can pick up and deliver your clothes fast and easy. We can custom design a dry cleaning program for your location.  We suggest a closet or drop cart that can hold several laundry bags. Similar to our residential program, each employee will receive a personalized Green Garmento laundry bag to place all their dry cleaning items in and simply drop it off in the designated drop location.

Lux Preferred will send a representative out to your location to collect the bags and return them 3 days later neatly hung on a clothing rack.  Need next day service… No problem! If necessary Emerald Cleaners will send a representative out to satisfy any need for service.

Corporate billing is available but not necessary, employees simply fill out the information card that is located in each laundry bag and we charge the order to a major credit card.

Same in store rates apply to all corporate accounts; you will never pay more. 

No minimums or contracts required.

We service several types of clients from executive to administrative.

Note: For a small monthly fee, business professionals can take advantage of our wardrobe storage
More info
At Home Tailoring: When discretion is a must our expert seamstress will come to you for a fitting in the convenience of your own home or office.  Once alterations are complete she will return for a final fitting.  Lux Preferred has been recognized as one of the worlds best for alterations and full service tailoring.  We are synonymous with quality, style and luxury.  Please call a Lux Preferred representative to set up an appointment for a fitting.  Please call ahead and allow up to 1-2 weeks for completion.